Portrait photography is a favored genre among many photographers. It can be the main focus of income in your photography business or a supplement income during the offseason. Taking stunning portraits, require an understanding of manipulating light, complementary poses, and a bit of creative insight. Aside from mastering the techniques, your lens is essential. For portraits, you want a lens that has a fast aperture and a decent foal length. Canon users will find that the kit lens that came with their camera, is a great starting point. But, there are plenty of other lenses you might be interested in. With all the options in Canon lenses, it can be overwhelming to know which one you should choose for your full-frame Canon. This is why we gathered the best portrait lenses for full-frame Canon cameras to consider.
---
The 7 Best Portrait Lenses for Canon
There is a lot to love about this incredible lens. It features a consistently fast aperture of f/2.8 even while you change the focal length. This means you get bright, robust images with more accurate details in each shot. The lens is specially designed with an Air Sphere and Super Spectra coating to reduce lens flare and ghosting. The focal length range means you can easily capture full-body portraits or zoom in for headshots and close-ups without having to change your lens. Professionals and amateurs alike will find this Canon Lens versatile and rewarding. 
---
This lens is hailed as one of the best portrait lenses for Canon users. It is a prime lens that packs a fast autofocus system and an optimal image stabilization feature. You can rest assured that in even dull and dim lighting you will get clear and crisp images. This lens perfectly combines and optimizes performance, optical formulas, and advanced features to deliver sharp and detailed portraits. The Canon EF 85mm f/1.4L IS USM  is also weather sealed and durable so it can handle any shooting situation. 
---
The Sigma 85mm Art lens is everything you want in a prime lens and more. Image quality matches and in some cases outshines other top brands, This is especially true for bokeh effects. The lens is designed to focus on the main subject and allow it to stand out amongst the background. The other key feature to note is the autofocus. With a Hyper Sonic Motor it accelerates focus speed letting you capture clear images quickly, both indoors and out.  
---
What makes the Tamron SP 85mm prime lens one of the best portrait lenses for Canon cameras is its stabilization system. The design features Low Dispersion and Extra Low Dispersion glass. This, combined with its vibration compensation, makes it possible to take stunningly clear images even in low-light or at night. The lens features also reduces chromatic aberrations, distortion are completely absent, and captures impeccable details. Its performance and image quality makes this an exceptional lens and with its moisture-resistant construction it is one that will last for years. 
---
This is another ART series lens by Sigma and stands out from other 50mm lenses available. It is designed with 13 elements including 3 low-dispersion elements and an aspherical lens element. This results in outstanding clarity of images even when using the widest aperture. While the Autofocus is a little slower then others on this list it still performs up to standards. The only downfall of this lens is the weight. It is much heavier than other lenses and this can make non-pro-level DSLRs off balance. This weight does, however, serve a purpose for extra protection and durability. 
---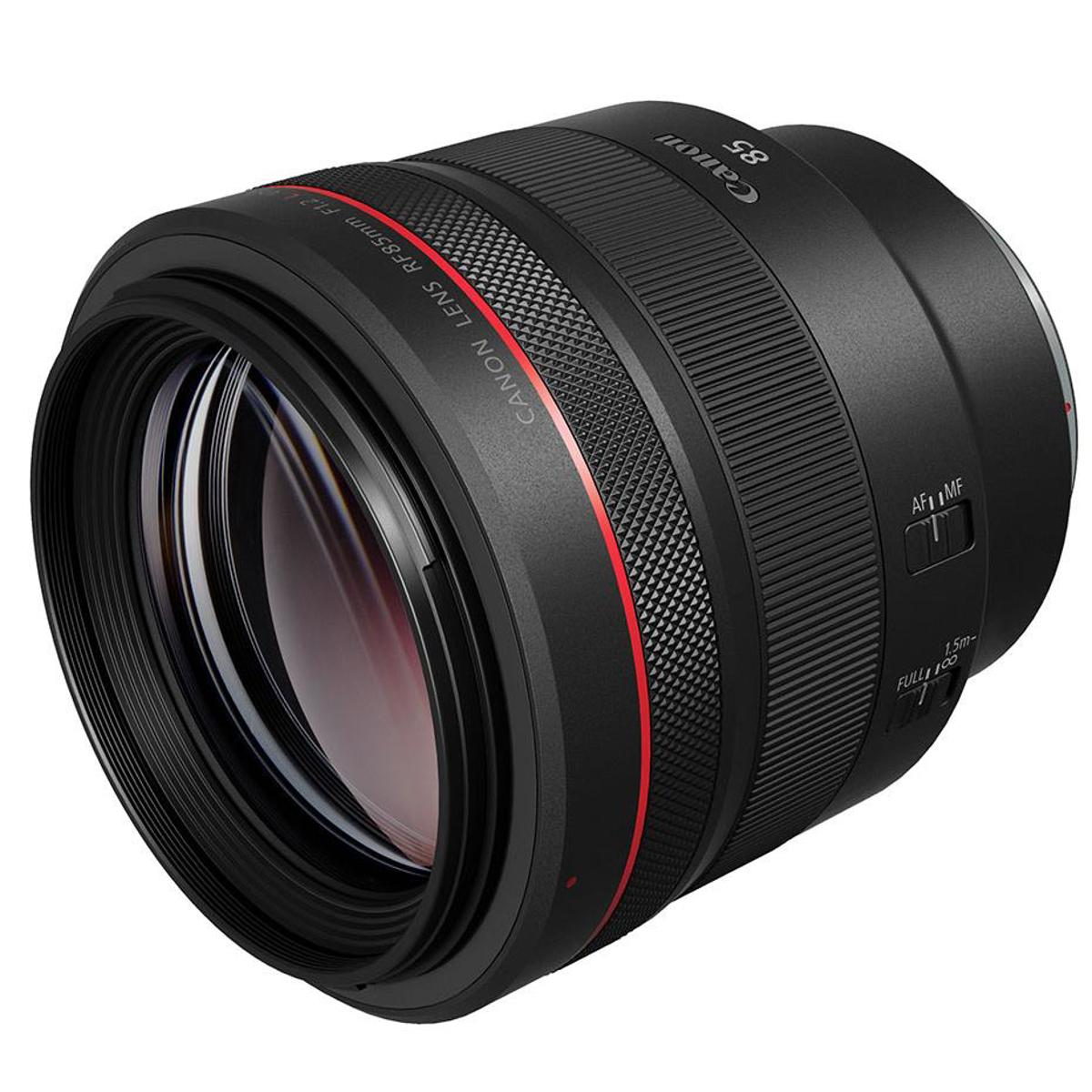 This lens is specially designed for the full frame mirrorless Canon cameras like the EOS R series. The Canon RF 85mm is designed with Blue Spectrum Refractive material to reduce aberrations and ghosting. This feature also enhances details in your images. It also has an effective eye autofocus that does a phenomenal job focusing the eyes. This is an important factor to consider when looking for the best portraits lenses for Canon cameras. It is one of the more expensive portrait photography lenses on the list but the price  reflects the quality design and performance of this lens. 
---
This is the most affordable lenses on our list and is ideal for those just beginning in portrait photography. Just because we recommend it for beginners does not mean you won't get phenomenal results. It has more of a learning curve that is beneficial to those just starting the photography journey. The Canon EF 50mm prime lens still produces exceptionally sharp images that display the desirable bokeh look. The main subject in the foreground pops from the background in nearly every setting. You can also use this lens in low-lighting conditions, and with its lightweight, handheld shots in these settings easier than with most other lenses. Despite its lower price tag, it is still durable and easy to take on the go. 
---
Keep Reading: