If you're a new photographer, keep reading! There are a lot of photography kits on Amazon, and other photographer marketplaces like Adorama and B&H, that include everything you could need to get started. But what do all of these items do, and do you really need them?
In this blog, we'll cover the items commonly included in photography starter kits, what they're for, and if you really need them when you first start out. We'll help you build your own custom photography kit! Cover photo by: Alexander Andrews
The Camera
Every photography kit comes with a camera. Make sure that whichever kit you buy has a DSLR camera, although most do. Most of these kits will come with a Canon Rebel or other equivalent entry-level camera. This class of DSLR camera is perfect for someone just getting into photography. They have all the features a beginner would need, and more. Most importantly, these cameras support different lenses, which is the first step in adapting your camera setup for different shooting scenarios. At just a few hundred dollars, these cameras are a much smarter purchase for someone who isn't sure if they want to do photography as a hobby or as a profession. This is a safe budget range for hobbyist, or an inexpensive entry point for future professionals.
Extra Lenses
Every camera comes with a basic lens called a kit lens. These are generally fine to get the job done in a wide variety of situations, but most photographers quickly learn the value of additional lenses that were tailor-made for one focal length. Despite this, most photography kits don't seem to understand this. Sometimes the includes lenses are simply auxiliary lenses that attach to the stock lens to provide a wider angle or larger zoom. This is a fine start, but if you can find a photography kit with a secondary lens that replaces the stock lens, then you've struck gold. Different lenses are best for portraits, landscapes, macro shots, and more, and learning about these scenarios early can be very valuable. If you are looking for your first new lens, we recommend a "nifty fifty". This is a 50mm lens that is ideal for taking portraits, and generally produces a good-looking photo because this lens is the closest approximation of the human eye. It is also easy to capture that blurry background that so many photographers try to achieve. On top of that, 50mm lenses are also among the cheapest you can buy.
Suggested product: Canon EF 50mm f/1.8 STM Lens
Extra Batteries
Never underestimate the importance of extra batteries and chargers. The last thing you want on a photo shoot is to run out of battery miles from home. If a camera kit doesn't include extra batteries, this is a cheap pickup that you should add. Having at least one extra battery fully charged at any time can be a life-saver.
Memory Cards
Just like batteries, memory cards are critical and you don't want to be out in the field with no more storage. Most of the photography kits online come with two memory cards of 32GB. This is plenty of space for most beginner photographers even if they want to record some video. You should make sure to have a couple of extras around, and this should do the trick.
Suggested Product: SanDisk 128GB Extreme PRO SDXC Memory Card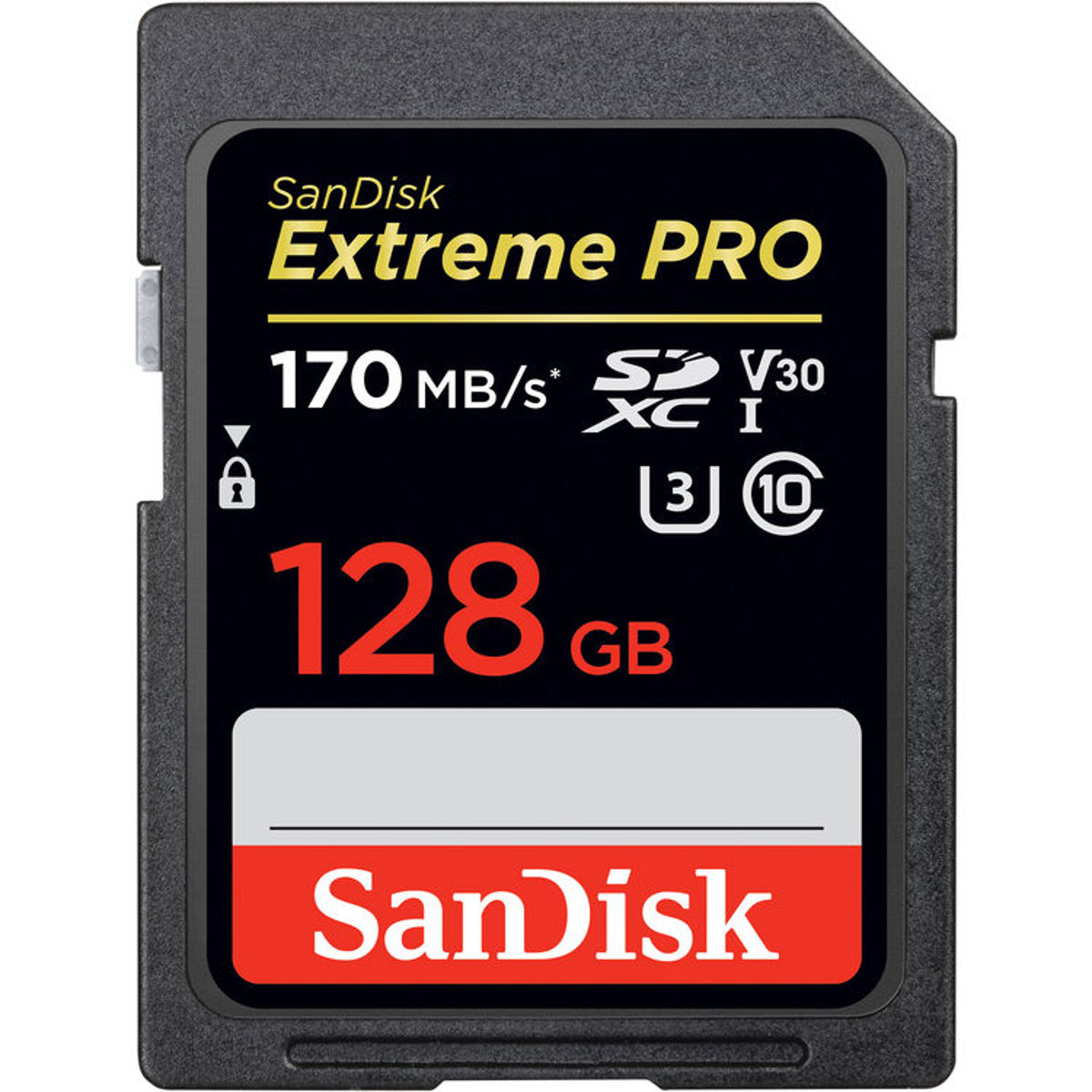 Tripod
Tripods are of course an essential part of getting crisp photography, and most photography kits comes with one. However, don't get too excited. The included tripods tend to be on the cheap and flimsy side. If you want your heavy DSLR camera to be well supported on rough terrain, you should seek out a sturdier tripod. You also want to have a tripod that can extend tall enough, and many of the included ones in these kits are on the shorter side – or at least will be pretty unstable at their maximum height.
Filters
Every photography kit comes with a small collection of filters that can attach to the end of the lens. These filters offer a variety of uses. Some exist purely to protect your lens and are completely clear. Others can correct or enhance colors, although you should probably leave that for editing. Some of the most common are skylight filters that reduce the blue cast that can happen when taking photos under a blue sky. Other common filters are polarizing filters that reduce reflections and glare, like the ones you might run into on sunny days. ND (neutral density) filters reduce the amount of light coming through your lens, meaning you can shoot with slow shutter speeds without having to worry about overexposing your image. There are other, more specialized filters, but each product kit should explain what is included.
Camera Case
A camera case is almost always included in a photography kit, and it's useful for carrying and protecting your camera. That being said, the cases you'll find in these kits will be pretty basic, and probably only large enough to actually carry the camera and maybe an extra battery. Most photographers graduate to a more substantial case or a small backpack.
Flash Light
While many cameras include a built-in light, many photography kits will include an attachable flash that overrides the built-in one. The ones that are included in these kits are not amazing, but they are technically better than what's on the camera if you really need something. We recommend trying to find a better attachable flash, or to just use the one built-in to your camera until you find that you actually need it. If you invest in a battery-powered flash, you'll have to make sure to also have enough batteries on hand.
Bounce Reflectors and Softboxes
Most photography kits don't include any sort of bounce reflectors or softboxes, but these things can be very helpful. Reflectors let you bounce direct light onto a subject to re-light it. Softboxes help spread more even light across your subject, and a significant amount of it.
Recommended Product: Glow Portable 5 in 1 42″ Reflector Kit
There are seemingly countless options when it comes to photography accessories, and not all of them are necessary. Equipment can make things much easier to photograph, but it's always important to keep in mind that skill is more important than equipment, so focus on practicing with your camera rather than focusing on having the "right" equipment.