Video editors require monitors with certain particular qualities, and they need to be good at what they do! Editors need their work to be color-accurate and understand how their edits will look across any device they're watched on. These aren't the features that a normal consumer might look for (varied connectivity, built-in speakers) or what a gamer would look for (high refresh rate, fast response time), but are entirely unique to the sensitive work that editors do.
After all that you may have spent on a nice computer that can handle all of the effects you need to work with, it's only fitting that you get a monitor that matches. Don't let this be your bottleneck. Here are some of the features to look for in a good editing monitor:
Size: Size is really dependant on your preference. Anything above 27 inches will be ideal, as that means you'll have enough screen real estate to fit your editing program and anything else you need.
Resolution: A lot video work is done in 4K, so having a 4K monitor is ideal. While it's certainly possible to edit 4K footage on a lower-resolution monitor, a 4K panel will ensure that you can see every detail possible.
Refresh rate: Don't spend more than you need to on a "gaming monitor" if you're only going to be editing. Most video is still done at a maximum of 60 frames per second, so getting a monitor capable of displaying 100+ frames per second doesn't have any additional value (unless you just like the smoothness of the higher refresh rate).
Color accuracy: Color accuracy is crucial for any sort of color correction or color grading, so that you can see colors as they are. Look for a panel with a Delta-E of less than 2. This color accuracy level is considered to be an extremely small difference between reality and screen.
Color space: Color space refers to the amount of the color gamut that it covers. You want the monitor to be as close to 100% as possible in terms of covering the sRGB, Adobe RGB, Rec. 709 and DCI-P3 color spaces.
These are some of the best monitors for video editors on the market today, and hopefully the pros and cons of these products help you pick one!
The Dell Ultrasharp lineup is an excellent choice of monitors for video editors. The U3219 in particular checks a lot of the boxes that we mentioned above. It's a 32-inch 4K monitor, so you'll have plenty of space and plenty of pixels. For color accuracy, it has an impressive 99% sRGB, 95% DCI-P3, and 99% Rec. 709 coverage. It has USB ports and a variety of modern connectors, so it's also quite usable.
The inclusion of a KVM switch is a nice touch for those working on multiple systems at once. It has HDR 400i for some basic dynamic range, but it's not as good as it could be. Customers also complain about backlight bleeding when looking at dark content. Importantly, it has a Delta-E of less than or equal to 2 right out of the box, so it will look fantastic and accurate without any additional calibration. All of this can be had for around $1000.
This 4K monitor from ASUS is an amazing display for a variety of reasons. While this particular model is the 27-inch version, it comes in several sizes. It has a wide array of connectivity options including a USB-C port capable of delivering 65W of charging. The 4K IPS panel has excellent color accuracy. It has 100% sRGB and Rec. 709 coverage, plus DCI-P3 support. Overall it has a Delta-E of less than 2 out of the box, making it quite color accurate. Additionally, it has HDR support, and reviewers note its fantastic brightness. And all of this can be had for an affordable $500 – great for anyone who is shopping for a color-accurate monitor on a tighter budget.
Looking at the next tier up in the ASUS ProArt line, we see this $2000 offering. Yes, $2000! That sounds like a lot of money, but you get a lot of monitor for that cost. It's another 27-inch 4K monitor, but it has a Delta-E of less than 1. It is rare to find a monitor this accurate, which is why it's so expensive. That cost also comes from it being an IPS panel backlit with mini-LED. It supports 97% SCI-P3, 99.5% Adobe RGB, 100% sRGB, and 83% Rec. 2020. In terms of HDR, it supports multiple formats – Dolby Vision, HDR-10, and HLG.
As a bonus, it includes an X-rite i1 Display Pro calibrator so that you can calibrate further, and a monitor hood to prevent light from splashing onto the screen. Lastly, this monitor has a staggering amount of connectivity including 2x HDMI, DisplayPort 1.2, 2x USB-C, and 4x USB-3. The only thing to not like is the price, but it's not unreasonable if color accuracy is a priority.
This BenQ monitor is another high-end option that prioritizes color accuracy. It is a 27-inch 4K IPS panel with a Delta-E of less than 2. It has 99% Adobe RGB coverage, 100% sRGB and Rec. 709 coverage, and 90% DCI-P3. It has a large shading hood to prevent screen glare, color calibrated out of the factory, and a variety of connections including USB-C with 60W charging. At around $1600 it is pricey, but comes with a lot of calibration options, HDR10 and HLG support, and a feature that lets you see what your image would look like printed on different types of print paper.
If your pockets are deep and you need to have the best of the best, then the Eizo ColorEdge is one of the best monitors for video editors. At a blistering $5000+, this is for professionals who can't afford to make a mistake. For starters, it's a 4K IPS panel with HDR, and comes in at 31.1 inches. While other monitors need external calibration tools, the ColorEdge self-calibrates periodically to ensure you spend less time fiddling with your gear and more time working. It covers 99% of Adobe RGB and 98% of DCI-P3. It supports Rec. 2020 and ensures accurate reproduction of most other color spaces. It also includes presets for working in a variety of color spaces. Lastly, it comes with a removable hood to prevent glare. It's nearly the perfect monitor for professionals if you can stomach the professional pricetag.
The MSI Prestige is an interesting monitor. Most hobbyists and some professionals will be happy with this $1000 display, but there are some caveats. First of all, it's an ultrawide monitor which means more real estate for long video timelines or multiple windows. It has a larger than 4K resolution at 5120×2160, and is a 34-inch unit. The screen is nano-IPS and has good color accuracy with 98% coverage of DCI-P3. The biggest downside that will be a breaking point for many creative is that the features don't appear to be compatible with MacOS according to online reviewers. However if you're on Windows, the MSI Prestige is a fantastic color-accurate ultrawide. It has a bit of an identity crisis, calling itself a gaming monitor, but it's huge resolution, 8ms response time, and 60hz refresh rate make it mediocre for gaming, but perfect for content creation.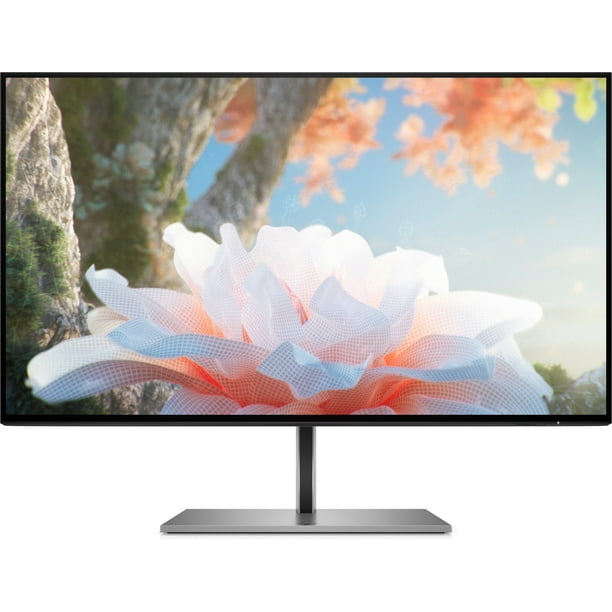 This 4K monitor from HP is on the more budget end of the spectrum, retailing for $674 on their website. But just because it goes for more reasonable price than the $1000+ units on this list, doesn't mean its lacking feautes. It has great color accuracy at 99% of sRGB and 98% DCI-P3. The monitor also has calibrated color presets for many other color spaces. It is also Pantone validated. It has great connectivity with two USB-C ports (one capable of 65W charging for laptops and 100W for HP laptops, the other capable of 15W charging) and three USB-A ports. You could find cheaper monitors with equivalent or better color accuracy but the HP monitor comes with some great additional features.
Let's look at a super-budget option. Coming in at $350, this BenQ product is one of the best monitors for video editors who do color-sensitive work as a hobbyist or simply can't afford one of the other monitors on this list. It is a 1440p IPS panel at 60hz with good color accuracy. It supports 100% of sRGB and of Rec. 709, calibrated from the factory and Pantone validated. Its connectivity is good but nothing to write home about; HDMI, DisplayPort, MiniDisplayPort, and a USB 2.0 hub. This is plenty to get started editing photos or color grading video as a hobbyist, all without breaking the bank.