Whether you are a freelance designer or looking for a graphic designer, Dribbble is the go-to site for logos, app layouts, animations, and more. Dribbble is the place where you can connect, share, and find inspiration for any of your next projects. And we've done a lot of searching for you. Check out these 80 inspiring projects on Dribbble that are sure to get your creative wheels turning or might just lead you to work with your next designer.
Inspiring Projects on Dribbble.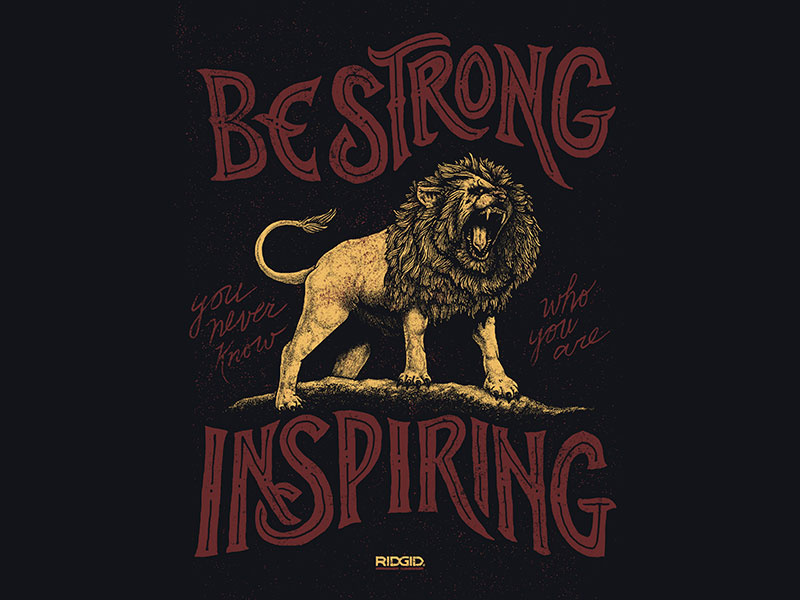 The inspiring text along with the image of a fierce lion makes this design stand out. You can find many creative ways to let this design inspire your next project.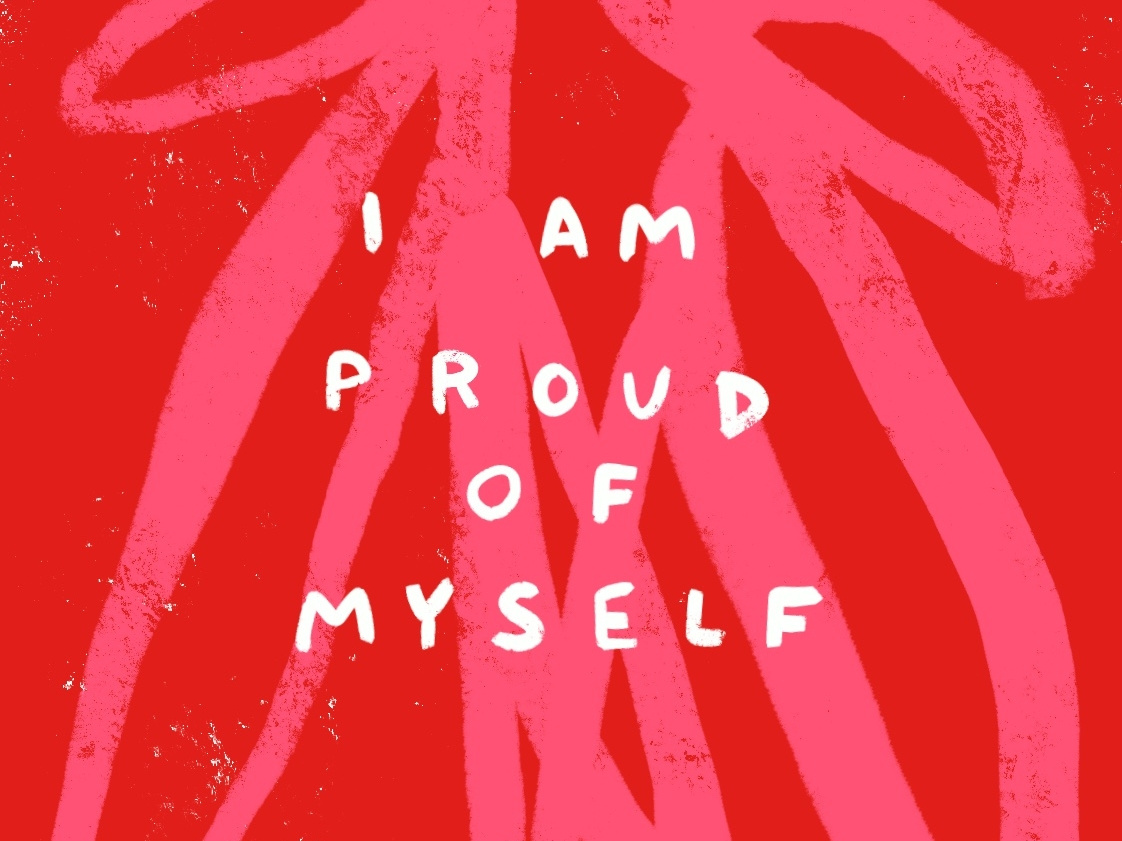 This design highlights that what is truly inspiring is a person who believes in themselves despite all odds.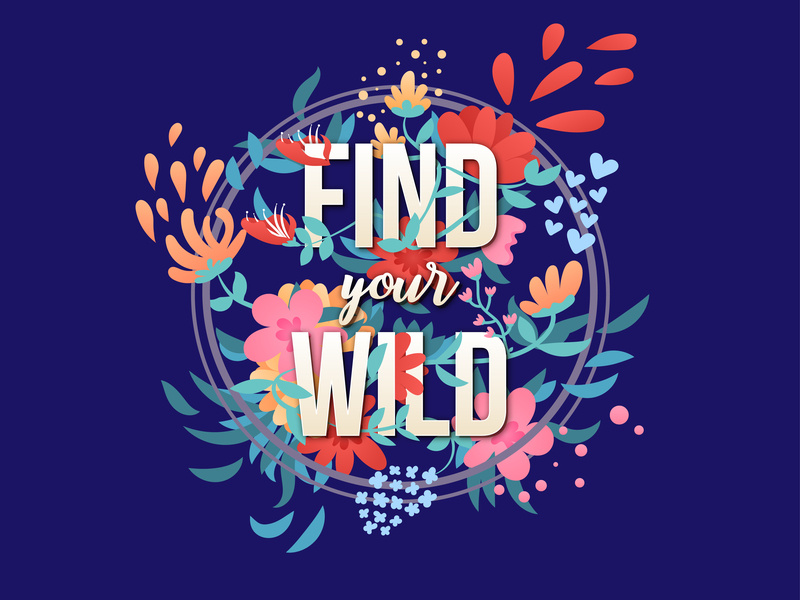 This fun, colorful design will get your creative juices flowing.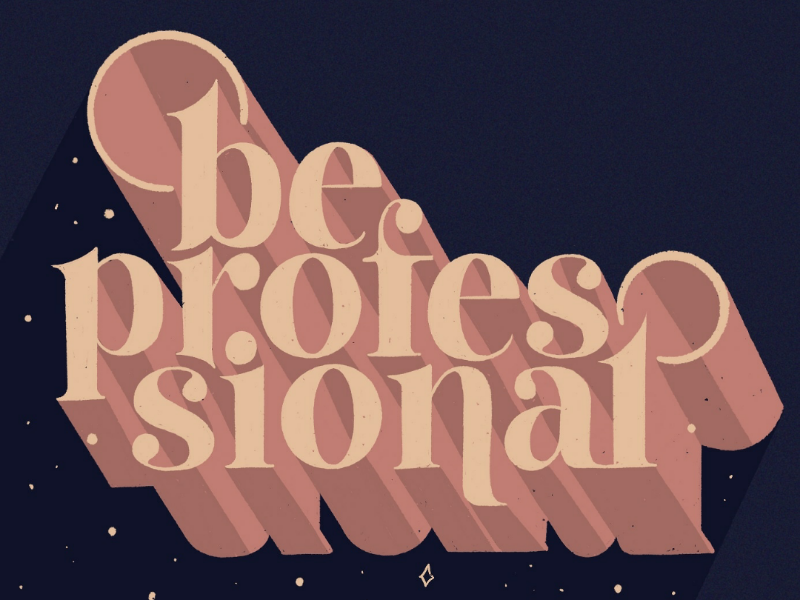 This fun and airy font might motivate you or give you some great ideas for your next project.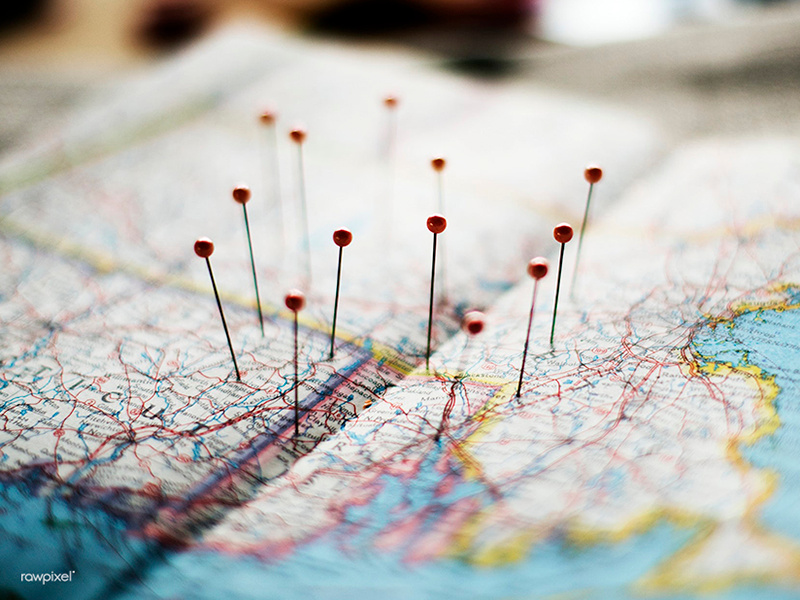 This design will remind you to get out and see the world more.
This simple design will inspire you to dream a little more.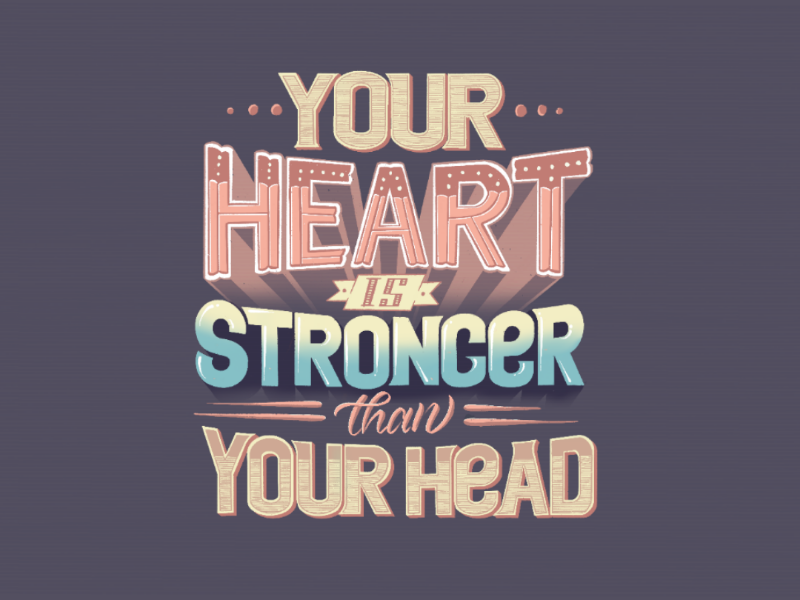 This design is detailed and flawless. The different fonts and colors will inspire you to mix and match elements to create something truly unique.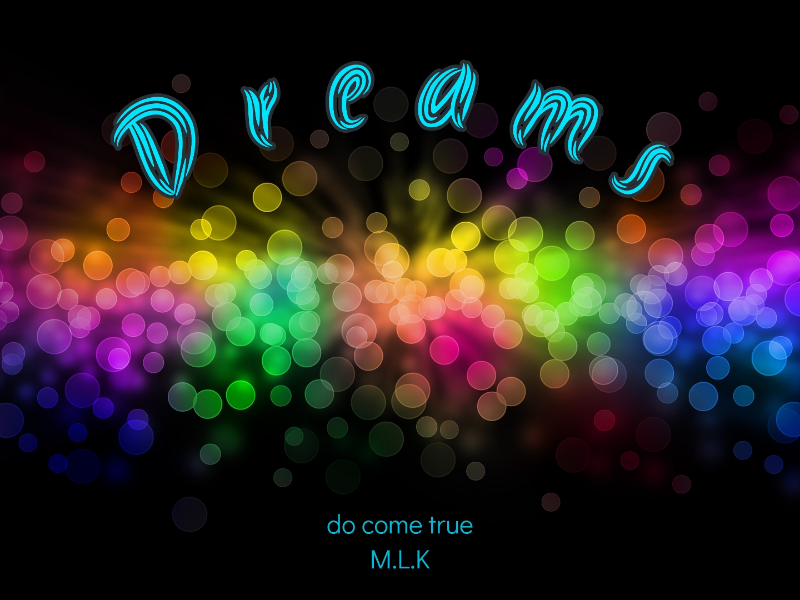 This design speaks for itself and really draws in your attention with the colorful flashes of light.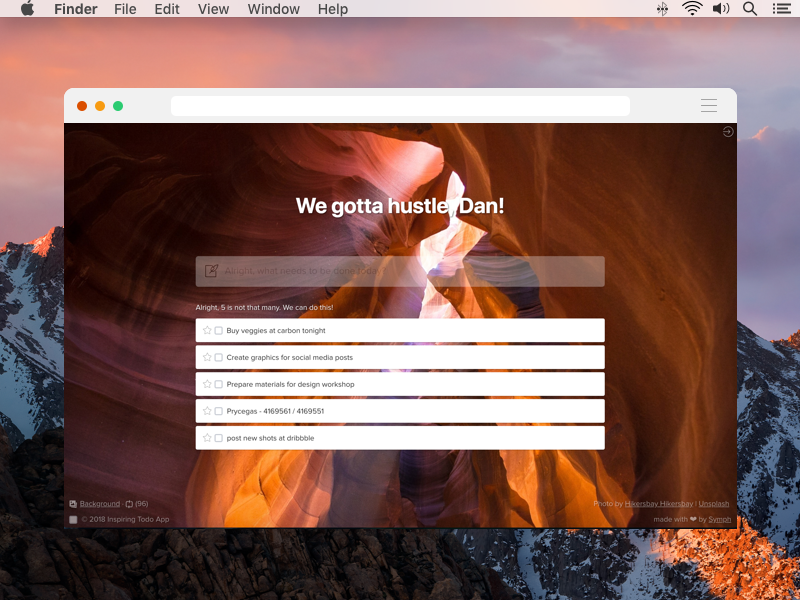 Need help finding the motivation to get through those daily to-dos? CHeck out this design.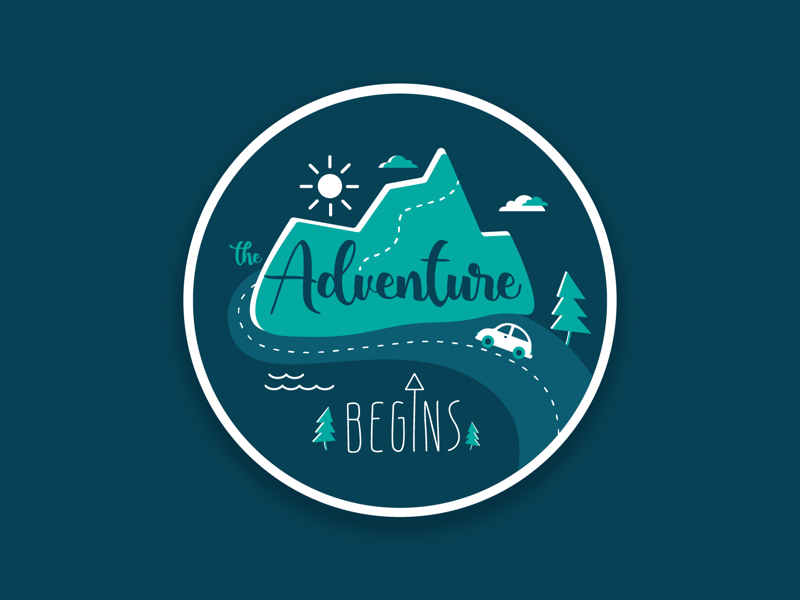 This simple design will inspire you to have more adventures.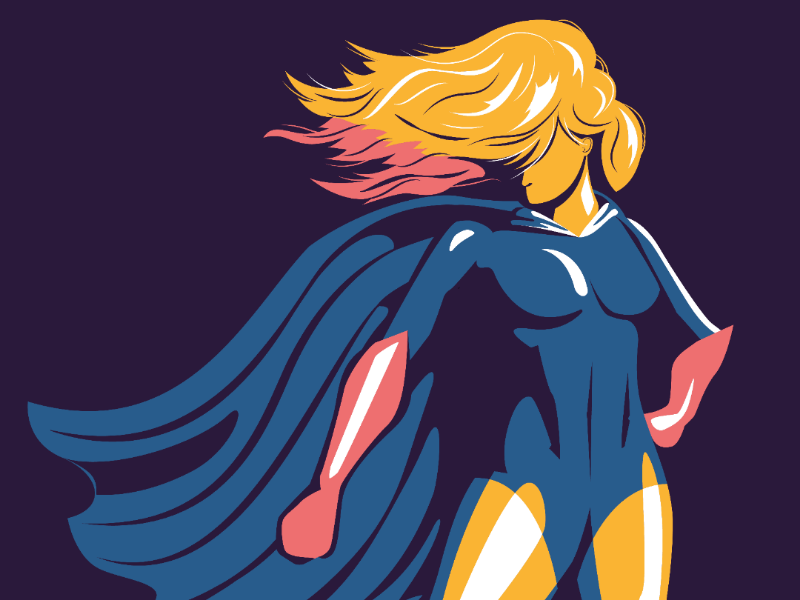 This fun design will inspire you to find your own creative superhero.
Looking for some fresh ideas for your app design? This inspiring Dribble project will provide you with color, interesting concepts, and a seamless design.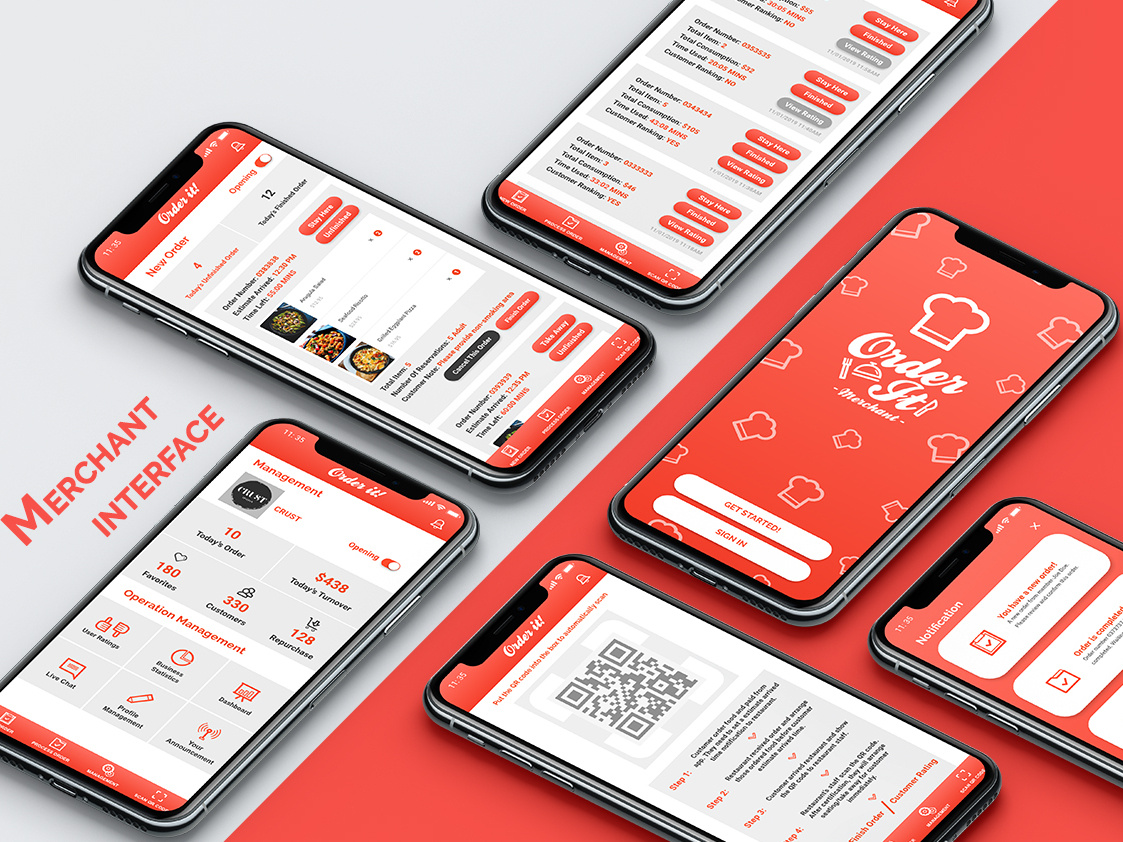 This great merchant interface app is perfect for those looking for an innovative new way to streamline orders and more.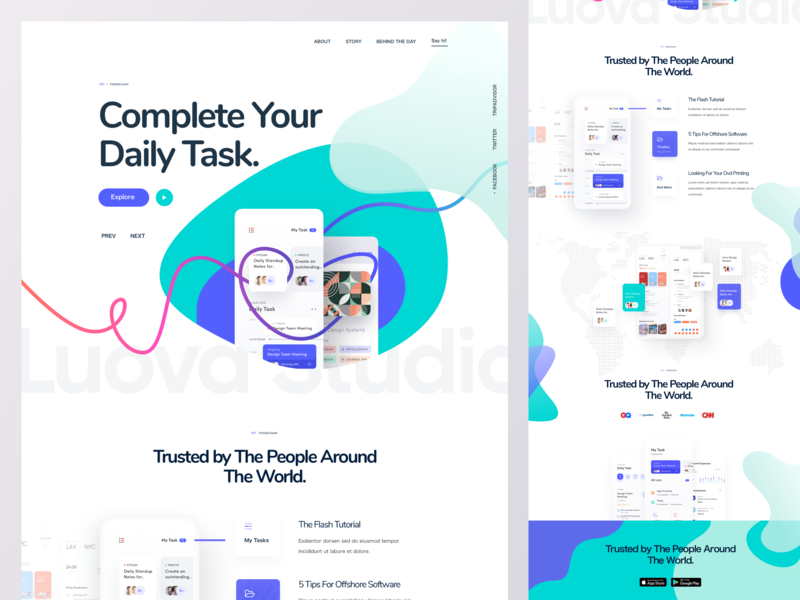 This clean and eye-catching design has a number of inspiring elements that will get you to think outside the box.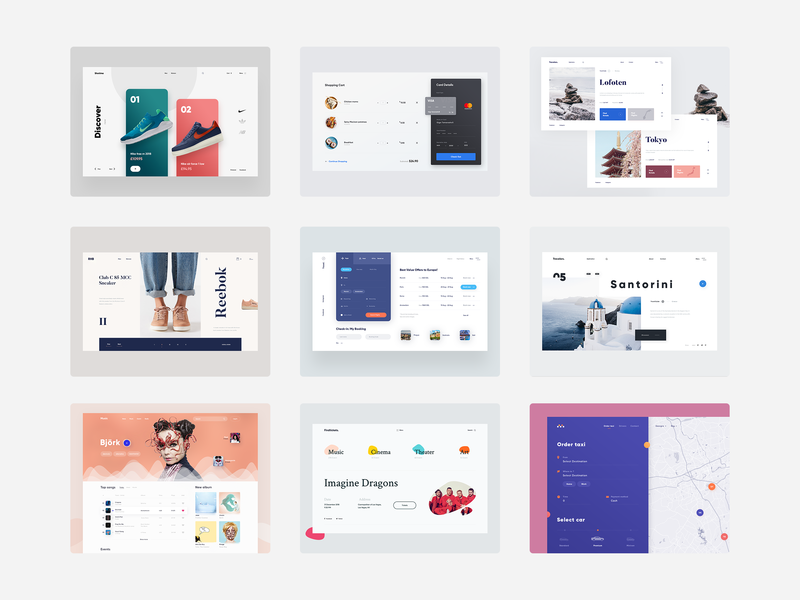 These nine designs by Giga Tamarashvili will inspire and give you a lot of creative ideas.
Need a little gaming inspiration? Check out this edgy and fast design.
These deep blue, dark icons are fun, mysterious and inspiring.
Even the most mundane features can be made fun and entertaining. Check out this tab bar design in motion here.
This clean and sleek design will inspire you to keep things simple.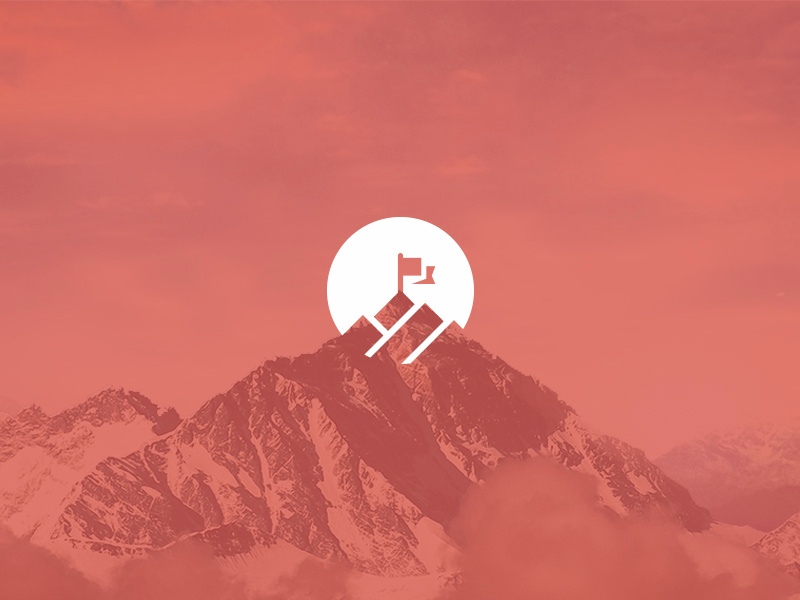 This stunning design will inspire you to keep moving forward and upward.
This retro design will remind you to look at things from a different perspective.
Sometimes you have to know when to pick your ideas apart and see a new way of putting them back together. This design highlights that idea perfectly.
This postcard inspired design will remind you that you can find inspiration just about anywhere.
From the colors to the text and the mood, this design mixes things up.
This panorama app is bound to get your creative wheels turning. It adds in a different approach to a clean, colorful, and simplified design.
You don't have to add in a variety of colors to have an eye-catching design. This app utilizes various shades of green which might inspire you to see what you can do using less color.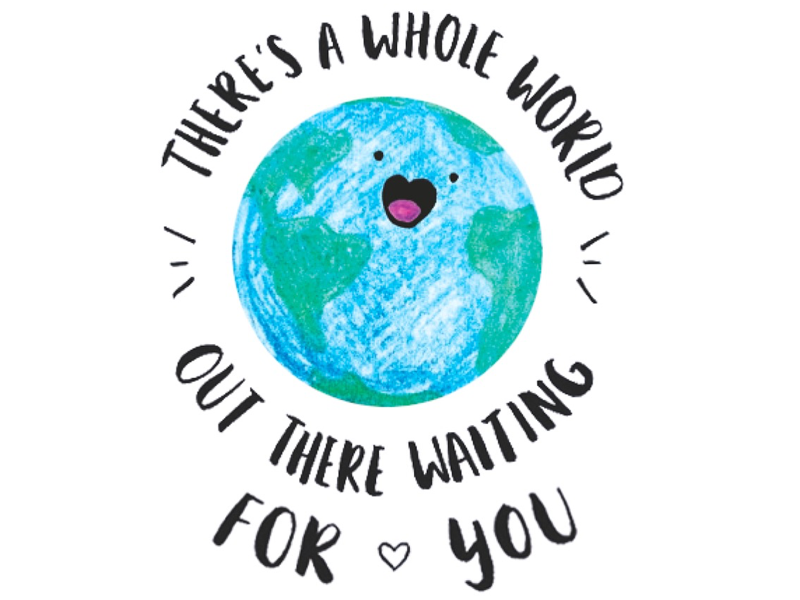 Simple, cute, and nostalgic. The mocked hand-drawn artwork is a fun and inspirational touch to this design. Check it out and see what you can draw up.
This designer transformed the well-known saying "fake it till you make it". What common quote can you give an upgrade to?
Give some color and new life to your favorite words of motivation.
This design captures our attention because of its simplicity. What can you create that is simple and clean?
Need some inspiration on your home page design? Check out this design by Arafat Ahmed Chowdhury
This stunning design looks as though it has been transformed from an actual picture. What images do you have laying around that you can give an animated update to?
Budgeting isn't fun. But, this app design makes it look more fun and easy to do. How can your creative designs turn the mundane into a more enjoyable activity?
From the layout to the images, this home page makes us want to book a trip!
This app is bold, edgy, and vibrant. Everything you would expect when it comes to promoting luxury cars.
It's simple but so flawlessly done. We especially love the use of the gradient colors in this eye catching design.
This design will help you remember that there is no limit to your potential.
This set of icons can get your creative thoughts flowing and inspire you to create your own set of icons.
What household items can you make into a fun illustration?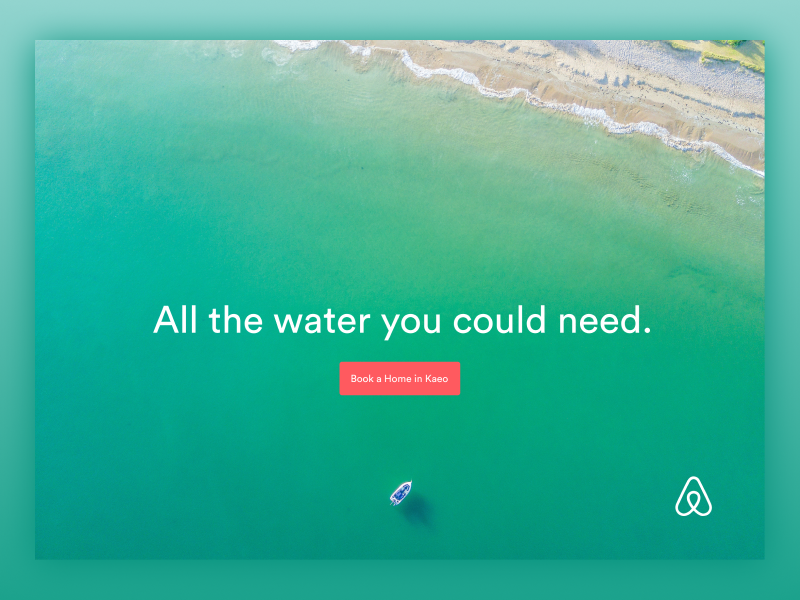 Beach views and water tend to get the creative wheels turning.
Logos need to be simple yet memorable. What ideas does this design inspire?
This design is just cute and makes us happy. What designs can you create that put a smile on someone's face?
If anything this design on dribbble will help organize your thoughts and inspire you to create something just as calming and beautiful.
We love the dreamy yet realistic feel of this design.
This design perfectly transforms a simple word by adding in visuals that describes the word, like the drips of ink falling under the N. This design can inspire you to play with words and their visual forms.
The colors, the beacon of light shining from the mountain top, the starry sky, everything about this design is sure to inspire.
This design is a fun twist on the typical e-commerce store. See it in action above.
This is another design that highlights simplicity can make for a perfect design.
How many ways can you transform the same letter? This design should inspire a few creative ideas!
The name of this piece speaks for itself. How can you inspire others creatively?
There is something about the purple haze and quaint cabin in the woods that just puts us in a creative mood.
Believe in yourself and you are well on your way.
What inspiring words will be the focus of your next design?
Simple, yet powerful. What will you conquer with your next design?
This is a fun play with fonts.
We love this logo design that perfectly reflects style.
This design will remind you that it is ok to make mistakes, that is how you learn!
This inspiring Dribbble project captures our attention because of its simplicity and clean execution.
What seasonal items can you transform into an illustration using a fun gradient scheme?
Another logo that is flawlessly executed. The color scheme and layout may inspire you to think outside the box.
We love the shapes and colors used with this app design. It might just inspire you to play around with simple shapes in your next project.
Everything about this design is well thought out. The colors, the little avocado, and the font all perfect fit together.
This inspiring dribbble design will get your creative spark aflamed!
We love the play on words with this design!
This reminds us of Twitter's memorable bird logo. Piecing together random shapes to create a unified image isn't easy. What can you create when you mismatch shapes?
This makes our list of inspiring designs on Dribbble because it looks so simple, but we know it has taken hours of dedication to complete this clean and cute design.
It is easy to get lost in this design. The overlapping circles that spiral into one another is a creative way to show its infinite concept.
This design uses an edge transition that perfectly fits the brand.
Simple design with an inspiring message.
The best designs aren't ones that just motivate you to get creative, they remind you to stay aligned with what you are truly passionate about. This chakra inspired design does just that.
This well-known quote is delightfully laid out in an intriguing way that will inspire you to step outside your comfort zone.
Working on your most important and personal projects should be the first thing you check off your to-do list.
If the design doesn't inspire you the story behind it will. Check it out here.
This design will inspire you to let your design elements overlap. Imagine what innovative ideas you can come up with.
This is one for all those gamer designers that need some help coming up with some fresh design ideas.
Get inspired by these colorful gradient ideas.
Stay calm and design on. This app features a number of animated designs and will remind you to focus on the most important things. The creativity will just begin to flow.
This colorful layout will inspire you to look for ways to add some vibrant yellows, red, and blues into your next project.
This is another one of those well-planned designs that turns a mundane activity into something you are eager to try.
We love how each layout of this app just flows into the next. And is the perfect reminder that each new project and design you create is an opportunity to grow!
---
Keep Reading: